The America's Cup is the oldest trophy in international sport. It is about sailing and involves the fastest most technologically advanced sailboats with the best sailors and the biggest budgets ofcourse.
Teams are now testing and practicing with their new boats for the actual America's Cup race that will take place in July 2013.
These boats are twin hull catamarans with massive fixed wing mainsails 40 meters high (approximately 12 story building height).
For the first time in its history the boats involved are designed with hydrofoils in order to lift off the sufrace of the water and achieve incredible speeds.
This new approach comes with many challenges and as you will see below the risk and danger involved is very high.
The boat from Team New Zealand: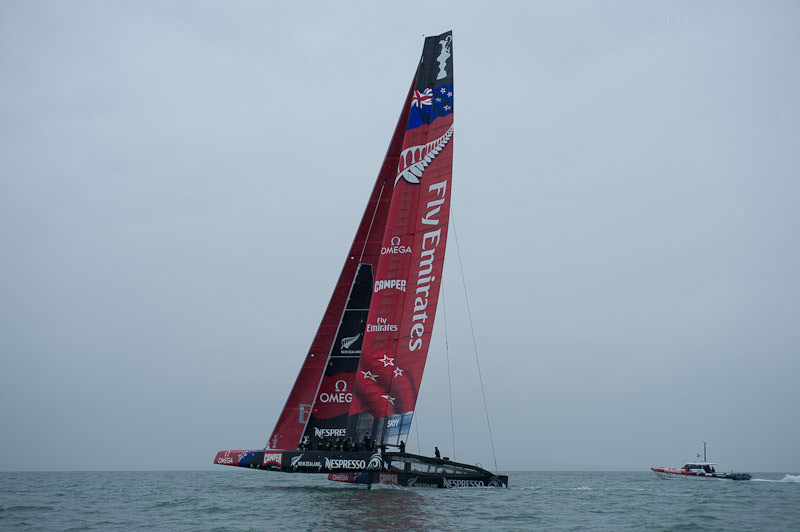 The boat from Team USA:
Team Oracle USA 17, AC72 foiling: (skip to 3:11 for the actual action)
Disaster strikes for Team Oracle USA 17: